(This is the January 2010 contribution to
Barrie Summy's
Book Review Club. For a complete list of other participating authors, click the link at the end of this review.)
If anyone disliked the new Sherlock Holmes movie for its modernization of the character (
I didn't
), the new comic book story "The Trial of Sherlock Holmes" will go a long way to making things right for them. In this tale from Dynamite Comics, authors Leah Moore and John Mark Reppion have scripted a gripping story that is not unlike another famous Holmes story by his creator, Sir Arthur Conan Doyle.
In the opening panels
, a huge explosion near the river rips its way through the East End district. The next morning, Dr. Watson makes his entrance into 221B Baker Street. In a nice change from the stories, when Holmes makes his characteristic deductions about Watson's activities, the good doctor takes it all in stride and moves forward (rather than the astonishment he usually exudes in the stories). These events take place in 1895, some eight years after the two men first met. It's nice to see Watson is used to Holmes' "magical" deductions.
According to a letter Holmes has received, the explosion is not some random act. Sir Samuel Henry, former assistant police commissioner, writes to Holmes that he, Henry, is to be murdered at his house precisely at 7pm the next day. If Henry makes plans not to be at his house at the appointed hour, additional explosions will tear London apart. Naturally, Holmes and Watson, together with Inspector Lestrade and a cadre of London's finest, all guard Henry and his estate. While waiting, Lestrade informs Holmes of another, separate, typed letter. It seems some loyal Britons don't want the Germanic Baron Lothair to set foot upon English soil, something the nobleman is about to do on a tour of London's great monuments.
As the gentlemen are discussing these developments, Sir Henry's many clocks chime a quarter until seven. A few minutes later, a request is delivered by one of the policemen: Sir Henry wishes Holmes to come into his bedroom, alone. This Holmes does. At precisely seven o'clock, a single shot rings out. Lestrade, Watson, Detective Inspector Davis (of special branch), and all the policemen race upstairs. Seeing the door to Sir Henry's bedroom locked from the inside, they break it down. What they find astonishes them: Holmes, standing over the dead body of Sir Henry, a smoking revolver in his hand, his face containing a look of utter surprise.
Now, if you happened to purchase the first issue at your local comic store last year, this is where issue #1/chapter one ends. Yeah, I couldn't wait for the next issue either. The second chapter begins in a bad way—Holmes is arrested and thrown in prison—and goes downhill from there. Literally to say any more about what happens in chapter two (and how it ends) would ruin the enjoyment of a fulfilling and complicated story, full of surprises, none more so than the one revealed on the last page.
One aspect that happily surprised me is the relationship between Watson and Lestrade. If you've read the stories, you know Holmes has all but disdain for the metropolitan police, Lestrade being merely one slightly more capable than the rest. Lestrade here holds his own and shows him to be as loyal to Holmes as Watson. Even Sherlock's brother, Mycroft, makes an appearance.
I've gone this far and not mentioned the most crucial aspect of "The Trial of Sherlock Holmes": the artwork. Aaron Campbell's drawings capture Victorian England in all its little nuances and detail. There's a sepia quality to some of the panels and his use of shadow and light is superb. Campbell draws Holmes in a traditional way, much like Sidney Paget did in the original Strand illustrations. Watson gains a little weight and is a bit more jowly but it suits him. Again, Lestrade is best served here. Unlike the often spindly way he appears in older illustrations, in "The Trial," he is a striking presence. Firm jawed, handsome, his hair short and well kept, his mustache neatly trimmed, Lestrade is a modern man here, visibly a police man but one that can win the heart of a fair maiden after hours. Truth be told, I could read an entire series featuring Lestrade as long as Campbell draws him. When I read that "The Trial" is Campbell's first comic sale, I was glad to be present at the beginning of a great career.
"The Trial of Sherlock Holmes" is now available in hardcover. The book comes with some great extras. There is an afterward by noted Sherlockian Leslie Klinger as well as Moore and Reppion. Also included is the script the authors gave Campbell to direct his art complete with references to special effects and dialogue boxes. I loved flipping from the text description to the glorious pictures Campbell created. It's a fascinating glimpse into the workings of a comic book. Lastly, Campbell illustrates a few pictures for the reprinted original Holmes story, "The Adventure of the Devil's Foot," from His Last Bow.
Holmes pastiches are often fun and provide authors other than Conan Doyle a chance to play with Holmes and Watson. Rest assured: "The Trial of Sherlock Holmes" can stand with the best of them. I can think of no better way to spend Holmes' birthday (
today
) than to head on out to your local book or comic store and pick up a copy. After reading this story, I had the same thought I did when I finished watching the new movie: I'm looking forward to the sequel.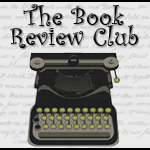 Click icon for more
book review blogs
@Barrie Summy