(This is the June 2010 entry in Barrie Summy's Book Review Club. For the complete list, click the icon at the end of this review.)
Reading Stephen J. Cannell's The Pallbearers was like being introduced to an old friend for the first time. Even if you don't know Cannell's name, you know his work in television and movies. Here are just a smattering of the shows he's created: The Rockford Files, The A-Team, The Greatest American Hero, 21 Jump Street, The Commish. The list, over at IMDB, is long and worthy of admiration. It's even landed him in a couple of cameos in the television show, "Castle," where the main character plays poker with Cannell, James Patterson, and Michael Connelly. Throughout all these years, however, I've never read one of Cannell's novels. With the publication of his most recent book, that has changed.
In reading The Pallbearers, I broke one of my reading rules: never start a series with any book other than the first one. The Pallbearers is book nine of the Shane Scully series. I toyed with the idea of starting with The Tin Collectors (book one) but decided against it. If I enjoyed this latest book, I'd return and read the earlier books. Shane Scully is a LA homicide detective working in the elite squad, the one that handles all the high-profile cases. He's married to Alexa who just happens to be his boss down at the station. As the story opens, they are packing for a two-week trip to Hawaii when the phone rings. Walter "Pop" Dix, the director of the orphanage where Scully spent twelve years of his young life, has been found dead. Suicide. And Pop has requested Scully to be one of his pallbearers. Good-bye Hawaii.
The other five pallbearers are all former residents of Huntington House. Each owe Pop their lives but each, for their own reasons, turned their backs on Pop as they grew up and left the House. Now, each of them must come to grips with Pop's death. Knowing the only father figure as they do, they all don't think Pop would have killed themselves. Grudgingly working together, they engineer a second autopsy, looking for any shred of evidence to overturn the coroner's findings. With a ruling of suicide, Huntington House won't get the half million dollar insurance check from Pop's estate. The second autopsy finds the one thing that sets this unlikely group of six orphans on a quest to avenge Pop's murder and come to terms with their own upbringing and lives.
The crime genre is littered by a bunch of single people who find partners throughout their adventures. As such, I was pleasantly surprised at the relationship between Shane and Alexa. They are a loving couple who have each other's backs at all times. They love each other, as Shane's first person narrative constantly reminds the reader. It's refreshing.
Shane, as a main character, is your typical cop. He's brash where Alexa is a rule follower. He wants to squeeze out the other pallbearers since he's a cop and they are not. He likes to go it alone and it gets himself in trouble more often than not. Nonetheless, I found his storytelling (Cannell's really) clean and precise. Shane is just a guy--an elite detective, yes--but just a normal guy. No overuse of profanity to make him appear tougher, no keeping secrets from others (he always "fills in" the group after he learns something), and no over-the-top gunplay. For all the unrealness that a work of fiction brings to the table, I found Shane and Alexa to be real cops.
The pacing of the book is another nice break from other crime and mystery stories, both on television and in books. I'm generalizing here but basically, you've got the thriller-type stories (with lots of action and violence), traditional mysteries (where very little action happens), and the blend show. The Pallbearers was definitely a blend. It was a slow-burn story where, frankly, the mystery wasn't all that compelling, that built to a pretty cool showdown finale scene. What drove the mystery at the beginning was Shane's guilt over abandoning Pop Dix and how that guilt drove him to keep digging. There was just enough interesting questions to keep turning the pages (or listening, as I did via the file from Audible.com by the always reliable narrator Scott Brick).
I enjoyed the Pallbearers and will certainly read more Shane Scully novels, not necessarily for the stories themselves but for Shane and Alexa. I thoroughly enjoyed their relationship, their love and devotion for each other, and their "realness." As someone who enjoys reading and writing larger-than-life characters (think: Gabriel Hunt or Doc Savage), I found a certain resonance with normalcy of the Scullys. It's the same reason I enjoy Christopher Foyle, from the BBC's "Foyle's War," so much. The character isn't super. He's a normal guy just doing his job. His job just happens to be collaring criminals and turning over rocks. That Scully found happiness in his life despite his bad start is what makes him super.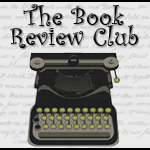 Click icon for more
book review blogs
@Barrie Summy